Green Star Appliance repair is one of the top rated appliance repair companies in the GTA, with hundreds of reviews, a 5-star rating on Google, and a 10/10 average Homestar's ratings. You won't find a more reputable appliance repair company in the GTA. We repair all brands and models including Sub-Zero, Wolf, Asko, Thermador, Miele, Gaggenau, Dacor, Monogram, and Viking. We offer a risk free diagnostic at just $79 for most appliances, and this fee is entirely waived when you go ahead with the repair. We offer same or next day service, so that you'll get your appliances back up and running quickly. Our company provides you with service repair warranty of up to 90 days on labour and up to 12 months on parts. We stand by the quality of our repairs. Call us today and extend the life of your appliances.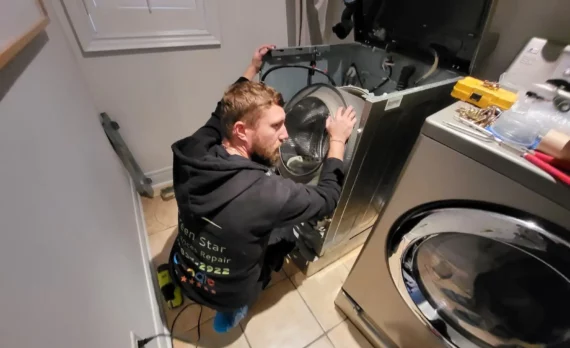 Refrigerator Repair
If your fridge is making strange noises, has a damaged door seal, or isn't cooling properly, our skilled technicians can diagnose and fix this issue quickly. It is important to have a professional address any issue promptly to prevent food spoilage and ensure your fridge is running efficiently.
Pro Tip: Change the water filter every 6 to 12 months to prevent low pressure in the water line and ice maker.
Stove/Cook Top Repair
If your stove has a malfunctioning heating element, a faulty thermostat, broken controls, or a damaged burner, our skilled technicians can diagnose and fix the issue with precision and care. We carry common parts to ensure fast and reliable repair.
Pro Tip: Clean your stove/cooktop after each use to avoid stains and scratches that can cause the burner to heat up longer than it should.
Dishwasher Repair
If your dishwasher has stopped working, has a malfunctioning pump, a broken latch, or a clogged drain, our technicians have the expertise to accurately diagnose and repair the issue in a timely manner. Our team will get your dishwasher back up and running in no time.
Pro Tip: Rinse your dishes before putting them in the dishwasher to prevent drain system clogging.
Oven Repair
If your oven has a malfunctioning heating element, a broken thermostat, a faulty igniter, or a damaged door seal, our skilled technicians can efficiently diagnose and resolve the issue. We offer repair service on all oven types.
Pro Tip: Do not use the oven self-clean cycle, as it can damage the oven interior.
Range Hood Repair
A broken range hood can become dangerous if not addressed and diagnosed by a professional quickly. If your range hood has a broken motor, a malfunctioning fan, a clogged filter, or faulty light bulbs, our skilled technicians are here to help.
Pro Tip: Do not let a broken range hood go unaddressed for long to prevent safety hazards.
Washing Machine Repair
If your washing machine is not working, has a leaking hose, a faulty control board, or a broken latch, our skilled technicians can help. We can save you the expense of purchasing a new machine and ensuring your current appliance is functioning at its best.
Pro Tip: Check and remove small items such as coins or paper from your clothing pockets before washing them to avoid clogs or damage to the drain pump.
Microwave Repair
If your microwave is not heating, has a broken turntable, a malfunctioning control panel, or a broken door latch, our skilled technicians will provide high quality and quick service. We have extensive experience repairing built-in microwaves and can ensure your microwave is back to running efficiently in no time.
Pro Tip: Do not ever put metal or aluminum items in the microwave.
Dryer Repair
If your dryer has a malfunctioning heating element, a clogged lint vent, or a broken drum, our skilled technicians are equipped to handle the repair. Prompt attention from a professional is crucial to prevent safety hazards, especially if your dryer is making strange noises or emitting unusual odors.
Pro Tip: Clean your lint filter after every use to prevent overheating.
Free Diagnostic
Green Star Appliances Repair is waiving the fee of a diagnostic if you decide to repair with us.
Quality Service
We make sure we provide the best service for our loyal customers. We test the appliance after the repair to make sure that it is working as it should.
Certified Employees
All our staff members are certified and fully insured and fully trained technicians.
Comprehensive Warranty
We offer a warranty on parts and labor. Please see our full warranty clause for more details.
Brands We Service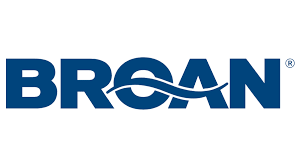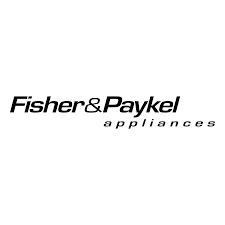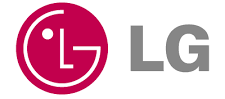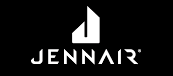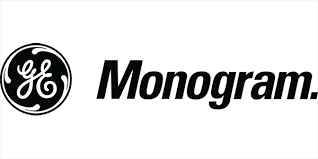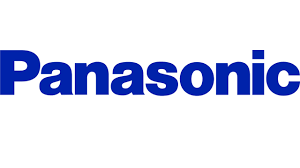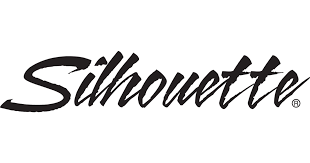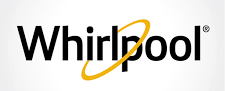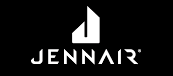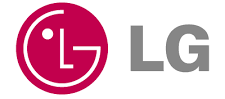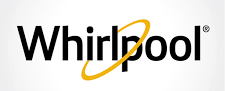 Brampton
East York
Etobicoke
Georgetown
Halton Hills
King City
Markham
Milton
Mississauga
Nobelton
North York
Oakville
Richmond Hill
Scarborough
Toronto
Vaughan
Woodbridge
Brampton
East York
Etobicoke
Georgetown
Halton Hills
King City
Markham
Milton
Mississauga
Nobelton
North York
Oakville
Richmond Hill
Scarborough
Toronto
Vaughan
Woodbridge
In summary, Roman was excellent! He approached the problem with steadfast persistence and an unwillingness to leave a dissatisfied customer. We found Green Star via a Google search. They had an excellent rating and listed Samsung as a brand they service. I called the number and spoke directly with the service technician, Roman. Roman came by the next day. He was a few minutes late, but he did call to say he was running late. On the positive side, Roman arrived with more tools than just a power screwdriver and flashlight! (See hindsight below for context) After some initial inspection, Roman told us that our fridge had a sealed chilling system and that he would have to install an access valve into the chilling lines to be able to determine the problem. Roman warned us that the issue could turn out to be unrepairable. Still, he would do everything possible to ensure the refrigerator was working correctly or that we knew it was unrepairable. He also explained what other costs could incur and let us decide how to proceed. We decided to continue, not to get into the details too much other than to say Roman did everything he promised and more. He had a network of others to draw upon if there was an issue with something he didn't have experience with. Ultimately, the refrigerator, which Samsung's recommended technician claimed was not repairable, is up and running and has been without issue for three weeks. Roman, thank you! Hindsight is 20/20! I regret to say Green Star was NOT our first call! There is nothing that bothers me more than wasting money. We have all done it, ordered the wrong thing, selected the wrong place, or ... We foolishly called the manufacturer, Samsung, who recommended another firm for the diagnosis and repair. That other firm's technician showed up the next day—the technician, upon seeing the fridge stated refrigerators, like ours, constantly fail. After a cursory flashlight inspection and a check of one of the coils for frost, he stated the refrigerator was not repairable. We were baffled, we asked, "Are there other tests you should run?" - "No, this type of refrigerator (multi-zone cooling) tends to fail once they hit a certain age; they develop leaks in the chilling lines that we can't access or repair!" The technician was here for 20 minutes and charged $120. Recommending scammers is just one of the reasons Samsung's customer service and quality ratings continue to fall. We refused to accept the ridiculous statements the technician provided as gospel; yes, the fridge could have a leak in a chilling line, which is not repairable, but it takes more than a cursory flashlight check to prove that. Thankfully we found Green Star!
Alex did a great job diagnosing the issue with my dishwasher and dryer. Very helpful and friendly.
Roman recently did a dishwasher repair for us. I googled for repair service and read some reviews. They are all 100% correct!!! Roman was a pleasure to deal with, is very knowledgeable and pricing is very fair!!! Thank you Roman!!! 👍🏻👍🏻👍🏻
Green star was so responsive and same day visit. Alex was excellent and would definitely call again if I need any appliance repair. Thank you for fixing things so quickly!!
Alex and Roman are true professionals and easy to work with. communication is top notch too. Dishwasher needed repair and Alex diagnosed and corrected promptly. There are lots of scammers in this space and Green Star is a welcome relief and recommended.
Alex from Greenstar was awesome, he realized there was a mistake made by the previous company we had "fix" our dishwasher and Alex corrected it with no hesitation.
If you've got any issues with your appliances I can't recommend Green Star Appliances Repair enough. Aleksandras arrived soon after the window for his visit started and quickly got to work on my broken dryer. He diagnosed the issue within 15 minutes and had it fixed within another 15. I'll be sure to call them again next time we have any issues with our large appliances!
Daniel Erickson
2023-05-23
Our GE washer was not spinning and draining. Roman is a gentleman. Clean, knows his stuff. Knew what the problem was fast, and solved it.
We called Green Star Appliances to replace rubber door gasket on washer, replace dryer outlet and inspect both of them because we just move into the new condo. Technician Alex, showed up on time and fully and professionally inspected both machines, ordered proper parts right away and give us plenty of good advices regarding future use. Alex showed up couple of days after with the new part and replaced it quickly and efficiently. He did all moving, cleaning paying attention on every detail,making the whole experience painless. We would not write this comment if it was just ordinary service call. This one was not oly professional, punctual and efficient BUT WITH SMILE AND EXTRA MILE. Services like Green Star Appliances and technicians like Alex deserve all best comments and the highest grades. They deserve 6th star on this Google scale. Strongly recommend them!
It was amazing experience. Technician came to repair my refrigerator was hard working, highly skilled and well mannered.Service charge is also moderate.I recommend this company.